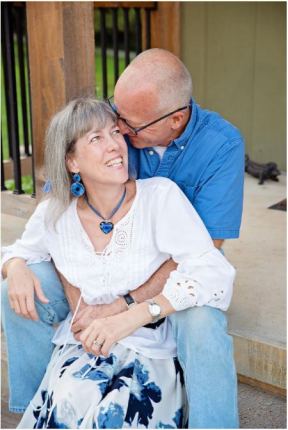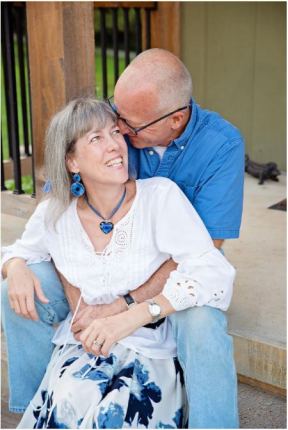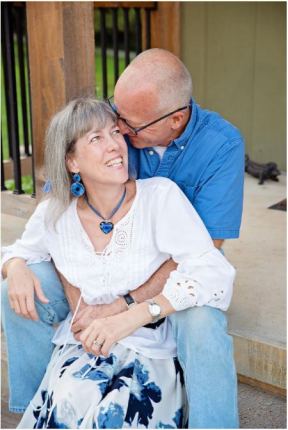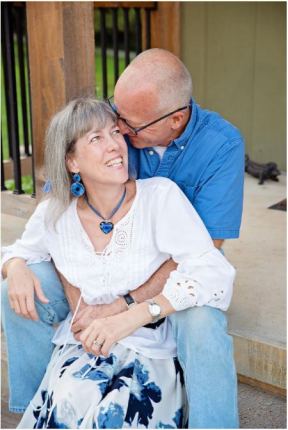 "But from everlasting to everlasting the LORD's love is with those who fear him..." - Psalm 103:17 
Thanks for looking into who we are and what we love doing.

We are full-time staff with Military Ministry, now Cru Military. In 1998 we began initiating ministry at Fort Jackson, SC as ministry directors until 2008. There we developed and led a large team of volunteers in evangelizing and discipling soldiers in the "basics" of a journey with Christ Jesus. Much of that ministry occurred in Sunday morning Bible studies for Basic Trainees. Those volunteers served the chaplains in nine separate battalion areas - ministering, on average, to over 5000 young soldiers each year. 
We are now assigned to Fort Leonard Wood, MO - building a similar ministry with the young trainees, as well as others in the military community. The structure for the trainees' Sunday services changed during the summer of 2011 and we were asked to begin four new Bible studies. In addition, we are developing discipleship opportunities with military wives, families, and international soldiers who are in training for a brief time. We have led military marriage enrichment training and offer support to military families struggling with Post Traumatic Stress Disorder as well as those affected by Traumatic Brain Injury. 

Bill has been on staff with Cru Military for thirty years. He met Lisa at the end of his first ministry assignment, in San Antonio, TX, where they were married. Lisa, knowing the Lord was leading her to full-time ministry, applied for field staff and has been with Cru Military for twenty-five years.

Lisa is challenged in her ministry: as a semi-empty-nester; discipling women one-on-one; training a small group of eleven women to assume leadership roles within the ministry to the military; managing a dynamic team of volunteers; team-leading Bible studies for soldiers-in-training; leading worship teams; and in her service to the Protestant Women of the Chapel (PWOC) - an international Bible Study group for military women. She has served in many positions over the years on their local and regional leadership boards. She recently completed her term as President and is now serving as Financial Liaison and Board-member Trainer/Advisor.

Bill is challenged with
vision-casting to those whom the Lord would use to fulfill the following needs: financial, laborer (volunteer teachers), and prayer
clarified vision for expanding ministry at Fort Leonard Wood, MO
responsibilities in the Army Reserves (from which he completed a one-year mobilization and more recently, a ten-month deployment) as Senior Chaplain Assistant [NOTE: He retires from the Army Reserves in July - 39 years after enlisting in 1983!]
initiating ministry wherever possible within the military community
recruiting eight volunteers to join our teaching team for the Basic Training Bible studies

We have remodeled an old country grocery store into a home. The hope is to make this home into a center for discipleship and Bible study.

Changes in the economy have greatly affected ministry finances. A significant amount of support must be raised to cover the sharp decline in donations and increased expenses. Financial support will cover ministry expenses, salary, and health insurance.

For prayer requests, see our above challenges. Tidbits - greatest joys are:
About 20+ beloved friends (former military trainees and fruit of the Bennett's previous years efforts) maintain contact -  sharing their journeys with Christ and doing the work of evangelism/discipleship.
Watching soldiers and their families experience new life in Christ Jesus.
Watching our son mature and flex his wings as he tentatively leaves the nest, and the way we, as a family, grow and mature with him.
Discipling well-seasoned churchgoers and seeing the transforming work of the Holy Spirit, as they learn to walk by His power.
The continued growth of the ministry at Fort Leonard Wood.

Again, we are honored to serve our Lord and our military with you.
With love,
Bill and Lisa Bennett